Biomedical and Health Sciences Conference at the University of Iceland
Digital Conference
2 and 3 June 2021
Participation on the conference is free of charge, but everyone has to register for the conference. Authors and co-authors submitting abstracts also have to register if they are going to take part in the conference.
Everyone who is interested in biomedical and health sciences is welcome. Both from within UI and outside. Some sessions will be in Icelandic and others in English.
The biggest in biomedical and health sciences in Iceland.
The 20th Biomedical and Health Sciences conference takes place on 2 and 3 June both in live stream and in Hilton Hotel Nordica. Around 1000 participants get together at the conference and discuss the latest developments in biomedical and health sciences in Iceland. Participation in the conference is free of charge and it is open for everyone.
Around 250 research, presentations, micro-presentations, exciting guest lecturers and open lectures for the public
The topics cover most aspects of biomedical and health sciences, including everything from molecular biology and genetics to rehabilitation, internal medicine and mental and physical health during the lifespan. The sessions are interdisciplinary in order to connect people from different fields.
Examples of sessions from previous years
Rehabilitation & movement science
Non-motor symptoms in Icelandic patients with Parkinson's disease, Electrophysiological Effects of tSCS on Spasticity in Chronic Stroke, Frequency of early peak knee valgus moment affected by hip abduction strength, Use of an iPad with a 3-D camera for posture imaging.
Identification of novel subtype-specific lipid biomarkers in breast cancer, New aromatic bisabolane derivatives with anti-obesity activity isolated from Myrmekioderma sp, The effects of question wording on responses to health related attitude questions, Dietary screening in early pregnancy to predict gestational diabetes mellitus (GDM).
Genome scale metabolic differences in differentiating mesenchymal stem cells, EGFL7 mediates BMP9-induced sprouting angiogenesis of endothelial cells derived from human embryonic stem cells, The effect of amotosalen treatment on human platelet lysate bioactivity, Bioactivity of refined platelet lysate without heparin in Mesenchymal stem cell culture.
Emotion Dysregulation in Relation to Behavior Problems from preschool to 2nd Grade, Polygenic Risk: Predicting Depressive Symptoms in Clinical and Epidemiological Cohorts of Youth, Effects of different types of exercise training on the cortisol awakening response in children, The effects of exercise training interventions on PTSD symptoms and biological markers in juvenile refugees.
MicroRNA-190b in breast cancer, Characterization of the mammalian specific function of the key autophagy gene ATG7, MITF is important for regulating cell cycle in melanocytes and melanoma cells, Interstrand crosslinked DNA in body fluids of cancer patients treated with a platinum agent.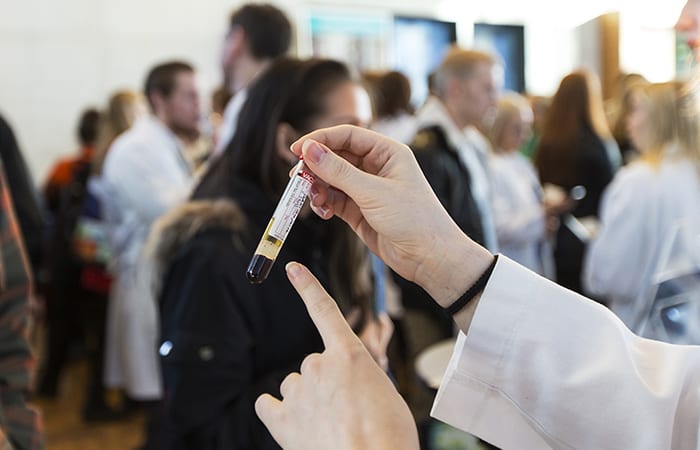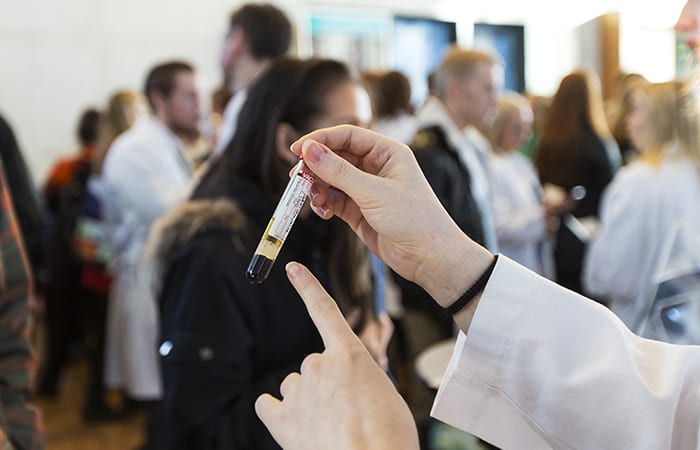 Huperzia selago complex in Iceland and their variations in lycopodium alkaloids, Lessons learnt from exosome isolation and characterization from breast epithelial cell cultures using UF-SEC, Trends in Benzodiazepines and Z-Drugs in Blood Samples from Drivers in Iceland 2013-2017, Development of a 2D-UPLC-MS/MS Assay for Therapeutic Monitoring for Patients with APRT Deficiency.